Unlike many antique dealers in the city, who sell timepieces that have great esthetic appeal but no longer work, Mr. Thornton offers only clocks that "are running and ticking and keeping time." All come with a guarantee, and if something goes wrong he can restore and repair both clock movements and cases.
Like many of his fellow dealers, Mr. Thornton is a passionate collector of clocks, which he said have personalities "just like people." In his store are three examples with which he said he will never part. One is a rare regulator (a weight-driven clock that does not strike) made in the United States about 1900 and bought in Petworth, England.
Another favorite is a lantern type, a weight-driven French clock with a large exposed enamel dial surrounded by brass fretwork illustrations of a rooster and two ducks. Made around 1740, this clock has only one hand "because," as Mr. Thornton said, "people weren't all that fussy about being totally time accurate in those days."
The third not-for-sale collector's item in the store is a large three- weight Vienna regulator, made in Austria about 1860 and set in a case with exceptional carving. This rare clock has an unusual strike pattern, and its ornate brass weights and pendulum are hand- engraved with scroll patterns.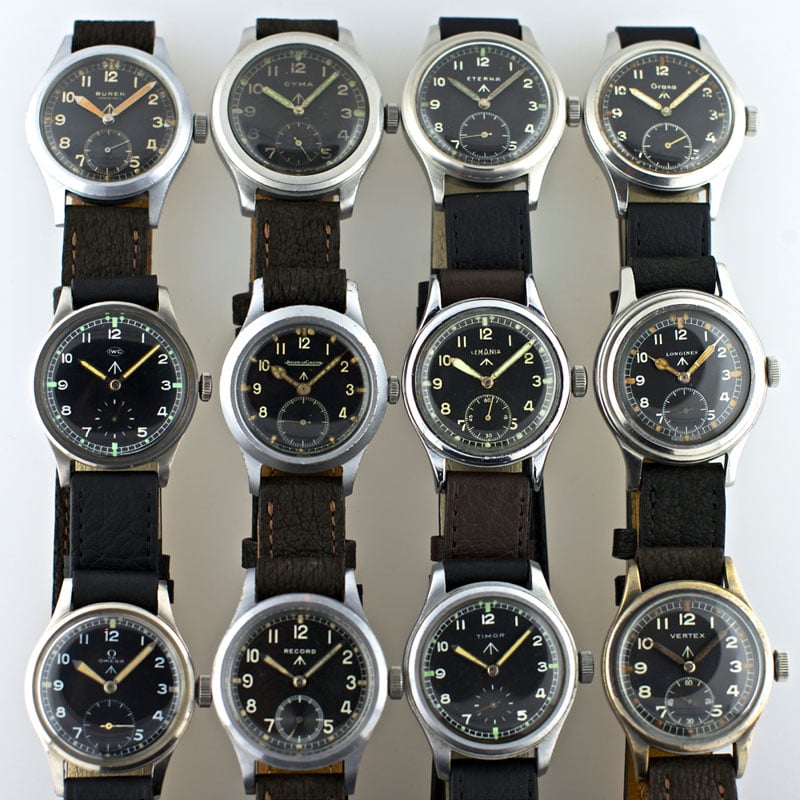 Mr. Thornton's sale inventory ranges from tall grandfather clocks suitable for living rooms to tiny, highly decorated boudoir pieces. In between are numerous clocks – made in Europe, England and the United States – which can be used as decorative collectibles on mantels or tables.
An example of the latter is an American mahogany veneer, eight-day strike piece with what is known in the trade as an O.G., or S-curved case design. Made in 1865 and priced at $425, it is decorated with a gold and blue reverse painting depicting an eagle and 13 stars (symbolizing the 13 original American states).
Collectors can find timepieces of interest in other antique shops scattered throughout Toronto. Ronald Windebank Antiques Ltd., at 21 Avenue Rd., offers a handsome $1,295 French Empire-style clock made about 1830 of yellow Sienna marble with a black casing and a bronze figure of time.
Michel Taschereau Antiques, at 176 Cumberland St., is selling a charming little rococo 1830s French clock made by Bourquin Le Jeune. Decorated with golden swirls from which spring five tiny porcelain flowers, complete with stamens, this boudoir piece is priced at $550.
Collectors who are more interested in wearable timepieces should go to such dealers as Louis Wine Ltd., 848-A Yonge St., or Ronald Fraleigh Jewellers Gemologists, 1977 Yonge St. Both are members of the Canadian Antique Dealers Association, and offer impressive and intriguing older watches for both men and women.
Fraleigh's current stock includes a $475 ball watch pendant made of sterling silver and enamelled in yellow with a matching chain. The store also offers a $3,250 pendant watch made in the early 1900s by Patek Philippe, one of the premiere Swiss watchmakers. This watch has an open face of white porcelain with black Roman numerals; its back is enamelled in powder blue with a rose-cut diamond in the centre.
Mr. Fraleigh said the pocket- watch business in Toronto is very slow. "In the early 1980s, we sold more men's pocket watches than we do now because fewer people are wearing vests today," he said. "The hot items right now are wrist watches from the twenties, thirties and forties." Suchwatches, he said, are "the in thing in Europe and the U.S. but are much rarer in Canada."
Ronald Dupuis, director of Sotheby's jewelry department, said watches – particularly from the 1930s – have nearly doubled in value at auction in the last few years. Many people, he said, are buying new battery-run, quartz- movement watches. As a consequence, older mechanical watches are being sold off and collectors are snapping them up.
Allan Cohen, proprietor of Grant's Jewellers and Pawn Brokers, 135 Church St., is a respected collector and dealer who owns a rare and expensive Mickey Mouse watch – issued in 1929 – complete with its original box. Summing up why he and others get hooked on collecting antique timepieces, Mr. Cohen said it is a reaction to the technology that today produces time-perfect, micro-circuit modules and quartz watches.
"The older pieces didn't keep perfect time," he said, "but they had a unique personality and a hand-made beauty which just isn't a characteristic of today's mass- produced products."